Bhutan has a rich and diverse ecosystem due to its geographical location and wide altitudinal and climatic range. In fact, the Kingdom is considered one of the last remaining biodiversity hotspots for flora and fauna in the world. The range of flora and fauna available in Bhutan is unparalleled owing to conservation efforts.
The country can be divided into three zones:
1. Alpine Zone (4000m and above) with no forest cover
2. Temperate Zone (2000 to 4000m) with conifer or broadleaf forests
3. Subtropical Zone (150m to 2000m) with tropical or subtropical vegetation
There are various forest types in Bhutan such as fir forests, blue pine forest, broadleaved mixed with conifer, chir pine forest, lowland hardwood forest, tropical lowland forest and upland hardwood forest.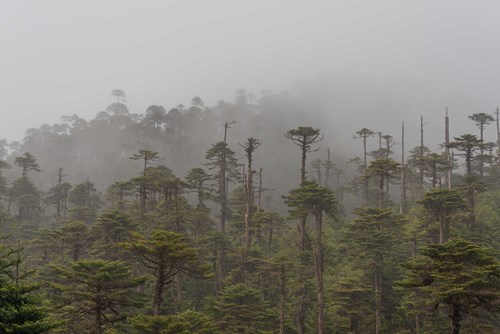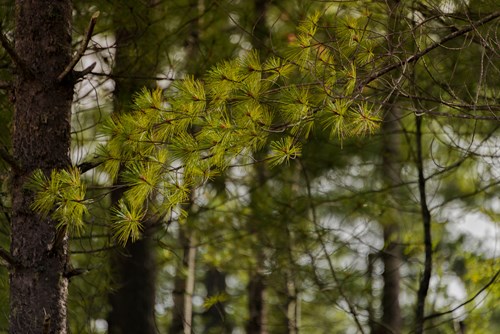 Bhutan is home to more than 5000 plant species, about 300 species of medicinal plants, 46 species of rhododendrons and a wide range of endangered animals. Visitors can also enjoy the beautiful blooms of jacarandas, magnolias, orchids, gentian, junipers. Some of the exquisite wildlife species include snow leopards, Bengal tigers, red panda, langurs, Himalayan black bear, musk deer, Golden Langur and one-horned rhinoceros. There are also more than 770 types of birds in the Kingdom for the bird-watchers to indulge in. Amongst the bird species are white bellied heron, hornbills, black-necked cranes and barbets.
The following key species are currently being conserved by WWF Bhutan:
● Royal Bengal Tiger
● Snow Leopard
● Asiatic Elephant
● White Bellied Heron
● Black-necked Cranes
The government of Bhutan placed environmental conservation at its core of the country's development. It has such importance that environmental conservation is one of the four key pillars of Bhutan's Gross National Happiness (GNH) development philosophy. Much efforts has been put in place to ensure the nation's commitment to preserve and protect the rich biodiversity in the Kingdom. Bhutan's constitution also mandates that the country maintain a minimum of 60% of its territory under forest cover. Today, Bhutan has its land area of 70% under forest cover.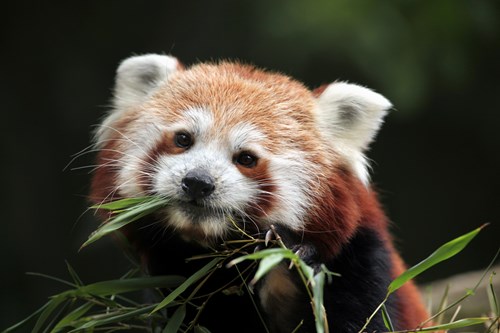 There are 5 national parks, 4 wildlife sanctuaries, 1 nature reserve, 9 biological corridors and 1 botanical park in the country. The protected area complex covers more than 50% of Bhutan at around 19,750.57 square km. Wangchuck Centennial National Park is the largest national park in Bhutan established in 2008, located in the northern region of Bhutan covering Gasa, Wangdue, Bumthang, Trongsa and Lhuentse districts. Jigme Dorji National Park (JDNP) is the second largest and oldest national park of Bhutan set up in 1974 in the north-western part of Bhutan covering Punakha, Gaasa, Thimphu and Paro districts at approximately 4,316 square km.
Bhutan is also famed for being one of the greenest countries in the world that is carbon-negative. The Kingdom absorbs more greenhouse gases than it emits. Bhutan is also well on track in implementing the UN Sustainable Development Goals (SDGs).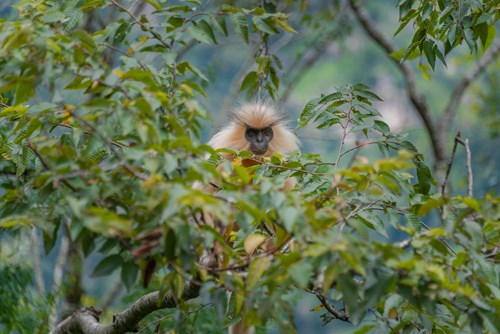 Some of the non-profit and environmental governmental organisations in Bhutan include National Environment Commission, Royal Society for the Protection of Nature clubs, Department of Forestry Services, Nature Conservation Department, Bhutan Trust Fund, Association of Bhutan Tour Operators and WWF.